More work done on ESA, things are looking extremely nice right now, I think. I just finished the pause menu and its submenus, and I've started working on the ~~FINAL BOSS~~!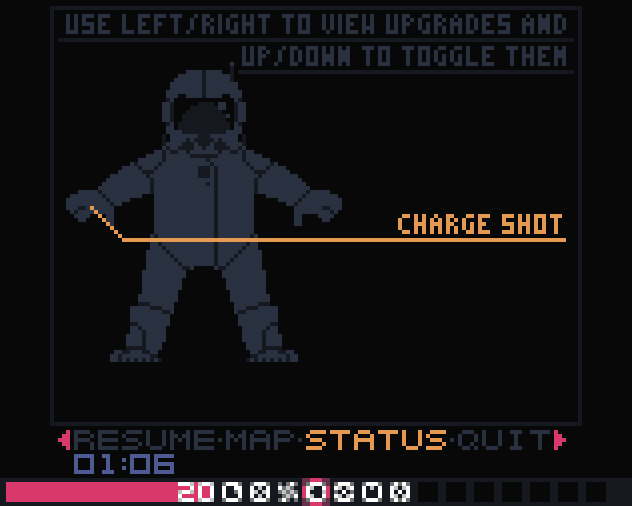 Also I love completion percents; it's great fun to complete a game and then see a rough approximation of the things left to found (Kirby's Adventure for NES, Super Metroid and Treasure Adventure Game (by Robit studios) are great examples of this!)
Guess what ESA is going to have???