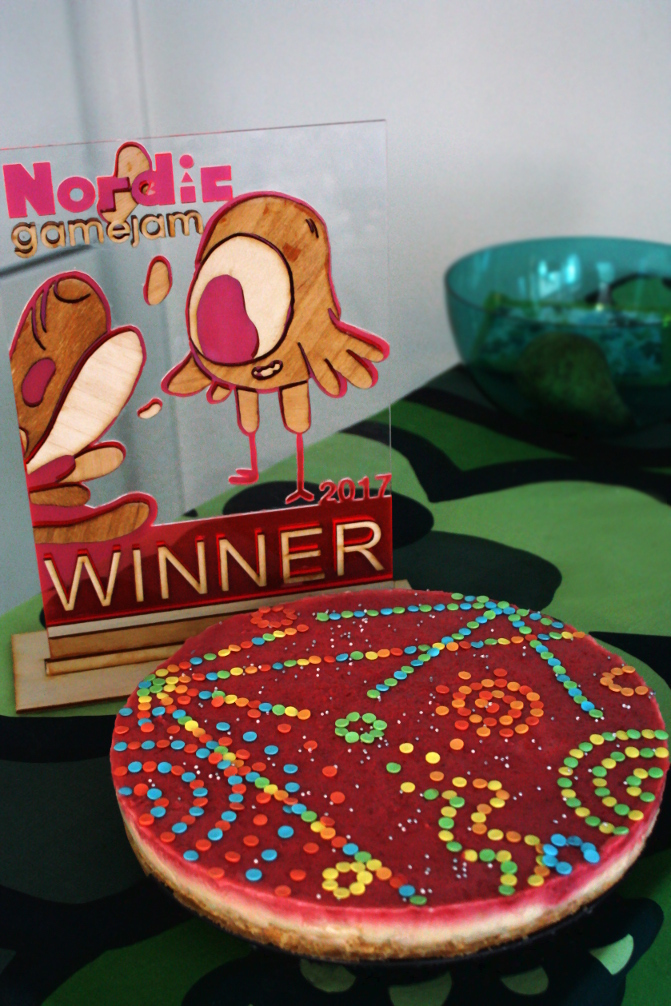 (Cool photo & cool cake by my girlfriend, Anni :3)
Nordic Game Jam 2017 was last weekend, and I ended up winning it with my game, Baba Is You!
I went in not really expecting much; I wasn't initially really in the mood for making new games so the plan was to kinda feel the situation and possibly just work on ESA 2 and/or Snake Game. The theme of the jam was "Not There", and at some point it got me thinking about "not" as an operator in programming/logic. This in turn made me think of a puzzle game where the game logic is part of the game world, and eventually this idea turned into my entry. I was expecting to run to some really hairy coding problems and not be able to finish, but hey, that very much didn't happen!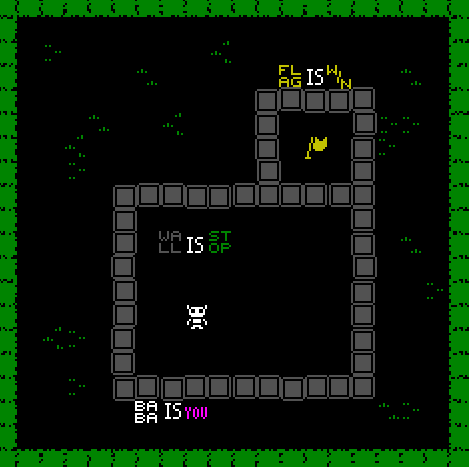 I'm not totally sure where to take the game from here; during the event my plan was to polish it a bit and release it mostly as-is, but since people really liked it and it even raised some philosophical considerations in some players, I think I'll be working on it further.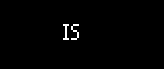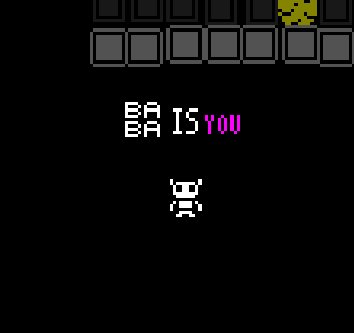 In other news, Environmental Station Alpha's second anniversary was also last weekend, and I almost completely forgot to announce the sale that went with that. Oh well! Let's hope we won't get to its 3rd anniversary before ESA 2 is done.
Next up in the indie gamedev event schedule will be No More Sweden in June; we'll see what happens there :O